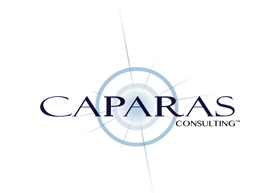 As any entrepreneur will tell you, business is as much an art form as it is a science, and the craft of building a great business model has more to do with vision, courage, and sustainability than it does with startup capital. Money can do a lot, but to paraphrase the Beatles and the Bible, money can't buy us love, and entrepreneurs will never succeed if they don't love being both the CEO and the lowest servant on their team. At Caparas Consulting, we help visionaries develop the practices and protocols that fuel the fire of their vision for themselves, their teammates, and the people they hope to serve.
Having created several interconnected business models that attained international exposure and local market success despite a serious lack of proper startup capital, team leader Wayne Caparas learned the craft of entrepreneurship the hard way and learned to love the process. Since 1998, Wayne and his team of freelance consultants and creatives have assisted and advised entrepreneurs in a myriad of industries of all sizes, in markets of all sizes, with budgets of all sizes. A review of our clients and their written endorsements should speak loudly about our ability to get passionate about their vision and to overcome obstacles to help them get where they want to go.
Likewise, business development is critical to the sustainability of any great venture. It's basically entrepreneurship at the micro level, and ensuring each development effort remains true to the greater vision is easier said than done. But as our clients will tell you, we know the way.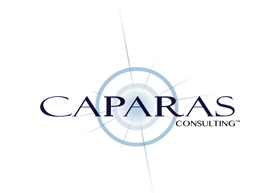 Logos, graphics, color schemes, packaging elements, slogans and other trademarks are the absolute first impression on your target audience. Even more important, they trigger lasting emotional links to your organization. Good or bad, these symbols are remembered long after the physical experience has faded. You don't have to look far to see the best, or the worst for that matter. In many cases, companies book their intellectual property as their most valued assets. Has the market leader in your field established a "brand name?" Have you?
Trademark registration is also a critical legal matter. If not properly executed, an organization can lose all rights to their intellectual property, or even worse, find it cause for devastating legal action due to "unwitting" trademark infringement. It is the only aspect of business where fairly created assets and revenues can be taken away due to a technicality. It happens too often, but we know how to protect you.
There's a lot more involved in branding than a good looking logo, and we've done it all with excellence. Equally important (and rare), our development costs and consulting services can flex to fit even the tightest budget.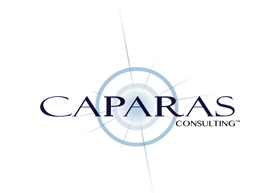 In the digital age, marketing has never been easier. Yes, that's a bit of comic relief. The reality is, effective marketing has never been more complex, and finding the balance between Internet marketing and traditional "live-touch" marketing efforts requires intimate market awareness, sincere consumer empathy, Internet savvy, creativity, and good old fashioned instinct.
Caparas Consulting was launched at the advent of the digital age with the express mission of teaching entrepreneurs and large corporations alike how to navigate the ever-changing Internet marketing landscape without abandoning time-proven methods in the physical domain. Team leader Wayne Caparas was a young man when he began to master traditional marketing techniques in the days before the Internet existed. Yet it was his affinity for computer technology, high-speed communications strategies, and digital video production that sent him diving into internet media production before most business consultants sent their first email. Two decades later, we've helped dozens of clients get serious about their web presence and social media while maintaining a proper balance in their overall marketing mix. As digital marketing continues to change daily, our clients appreciate that we know how to help them stay ahead of the curve without ever forgetting the power of live-touch and face-to-face relationships in the marketplace.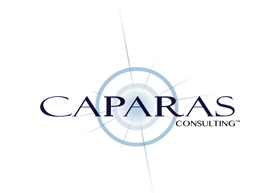 Despite the collapse of major media credibility in 2020, few mainstream touch points have a more powerful voice than the news media. Legitimate publicity still has far greater impact than its "paid for" advertising counterparts. The effect of a high-dollar full-color ad can't really compete with a black and white editorial delivered by the same media outlet. While a positive news story can read like a love letter or hate mail, from the market's perspective, advertising is mere junk mail in comparison. 
Likewise, a well-conceived, well-executed publicity event or community service project can generate invaluable goodwill through publicity and organic social media that money simply cannot buy. If you're looking to expand your market share or brand awareness but don't yet have a public relations strategy in place, we're a great place to start.
Effective public relations efforts have the combined power of entertainment, education, and credible journalistic (and consumer) endorsement. Caparas Consulting has taken many publicity initiatives from conception to design to execution to success while achieving local, national, and global acclaim. We've even held faculty seats in global trade organizations where we've taught the art and science of free publicity. If you understand the power of reputable news and credible social media, put your ad budget back in the bank and let's talk PR.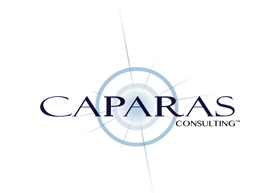 Since the day Gutenberg's press printed the first Bible, the written word has dominated politics, religion, the arts, and—yes—business. Though our attention today is turning more toward digital media, these new multi-sensory message channels serve to underscore the power and pre-eminence of the pen. Never have quality writing, clean publishing, and effective media presentation been so important. All the digital bells, whistles, and fireworks in the world can't compensate for hack writing. As we used to say in the '90s, garbage in, garbage out.
Though most all business creators are effective writers in their own right, "target specific" writing is an entirely different art form. Many of us know the techniques in giving CPR. But in a life or death situation, it is wise to leave the lifesaving to a professional. Successful leaders recognize that every letter, every slogan, and every written ad may be the one to put their project over the top, or six feet under. From the seeds of the written word springs the fruit of inspiration. So be sure to invest as much bandwidth into your message as you do in your messengers.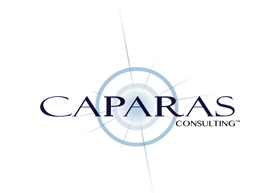 Over the past two decades computer generated design and social media platforms have opened doors into the business world that virtually anyone can enter. For this, never before in world history has a revolutionary communications tool fallen into such young hands. Video-savvy? Yep. Brilliant? Indeed. Visionaries? In many cases. Experienced in quality copywriting? Well. . . maybe a few. Sensitive to the psychological triggers of a multi-generational marketplace? Unlikely.

Several of our freelance creatives are millennials, and they will be the first to admit they don't always know how to communicate to baby-boomers, baby-busters, or even gen-x'ers, let alone how to apply effective content strategies through the media channels that best reach mature audiences. Websites and social media platforms are all about content and responsive engagement. They're the king and queen of the digital domain. Let us help you harness their power to grow your audience no matter their age or social demographics.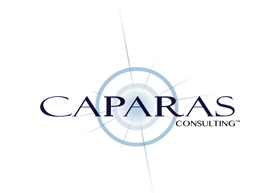 There has been no better vehicle to prove our scope of media savvy than our broadcast and Internet media productions; both because of their high profile intent and their inherent "soup to nuts" nature. Every production is a full-blown entrepreneurial venture in itself. While our film productions and other production services outlined throughout this site (and our legacy website linked below) have constituted the bulk of our efforts over the past decade, we have shifted our primary focus to the development of multi-media streaming video and audio concepts that fully leverage the power of the Internet.
CLICK HERE
to view our sample portfolio covering 20 years of Caparas Media productions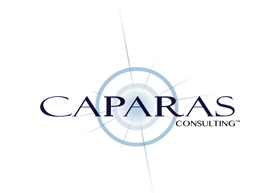 Thanks to the limitless power of digital editing technologies, imagination and creativity are the only limits. Our team has more professional experience in this realm than any other, so you know you can count on us to get it right and get it good. We have completed numerous business projects that required full galleries of landscapes, real estate interiors and exteriors, architecture, compelling headshots, beauty and lifestyle stock, and virtually all forms of artistic creations. We've worked with major agency models and actors from all age ranges. We've covered a variety of professional sports, ministry gatherings, and other large events both indoors and outdoors. We've been commissioned by professional recording artists to capture powerful moments in the difficult lighting conditions of live arena concerts. You name the subject, and we'll deliver excellence, guaranteed.